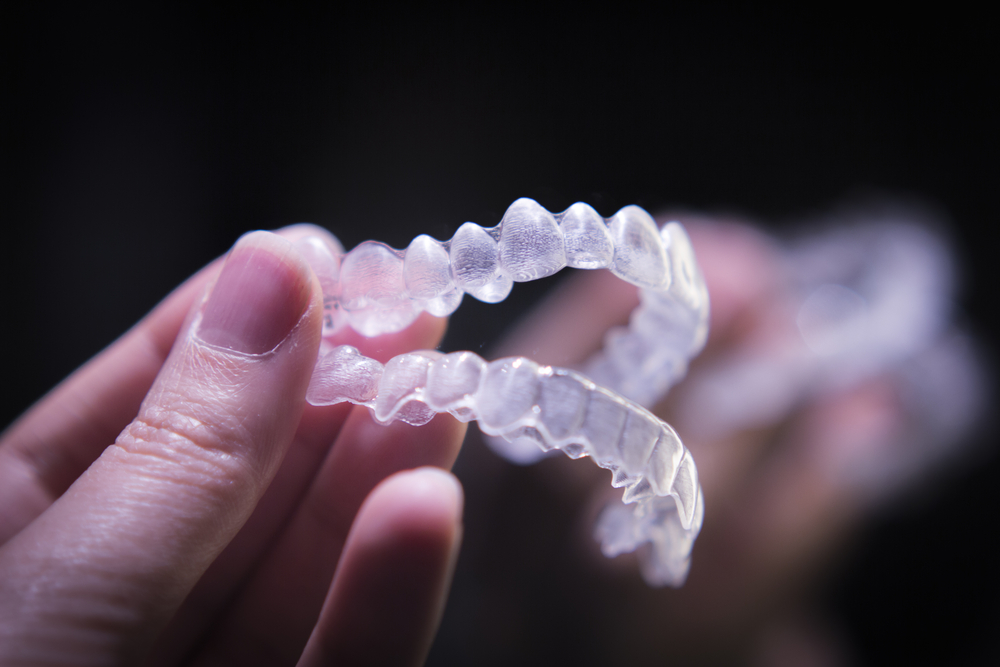 Invisible braces such as Invisalign are a modern braces solution to replace traditional metal braces system. Liverpool Dental Spa offers patients choices in invisible brace systems to suit their orthodontic condition, lifestyle activities and personal preferences.
The Invisalign choice
Invisalign treatment plan
– you'll be involved in your invisible braces treatment plan so that you know what results to expect from treatment.
Clincheck
Virtual 3D software gives you a before and after representation of your customised smile design.
Versatility and ease – Invisalign technology is designed to straighten teeth of young people, teens, adults and seniors. Many people choose Invisalign for its versatility and ease of use. The Invisalign Teen option is popular among teenagers. Orthodontic conditions ranging from mild misalignment, dental protrusion and overcrowding to bite disorders may be corrected with Invisalign.
Convenience and control – Invisalign clear aligners look like a transparent mouth shield and is conveniently removed for enjoyment of meals, oral hygiene, playing of musical instruments or sports. Patients show preference for Invisalign because of its removability.
Discretion and confidence – People choose Invisalign for its discretion as a teeth straightening treatment. The clear aligners are near invisible making the treatment not obvious to others. Wearers feel less self-conscious and experience a rise in their confidence during treatment and especially once treatment is complete.
Comfort and hygiene – The materials and design of Invisalign promotes oral comfort, reducing the likelihood of gum, cheek or teeth irritation. Aligners are replaced every fortnight for stepped teeth repositioning. Fresh aligners are easy to clean and improve oral hygiene.
Beautiful smile –Treatment may be complete within 12 to 18 months after wear for approximately 21 hours per day. Invisalign straightens teeth effectively for smile transforming results that enhances attractiveness and self-esteem.
Contact the team at Liverpool Dental Spa for more information.